Simply Good for People Planet and Prosperity
TLC presented RESET 2022
The Worlds Leading Sustainability and Regeneration summit for Global Hospitality, Hotels and Tourism Development at the Hyatt Regency London, was on the 16th of September 2022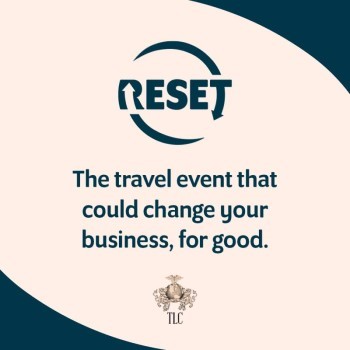 This years themes included:
Innovations in Sustainable Tourism Destination Development from Global Examples such as the Red Sea Development Company
Evaluating and Pricing Environmental Harm Impacts using GABI, the Greenhouse Gas and Biodiversity Impact Tool for Travel, Hotels and Hospitality
Using Blockchain in Tourism and Travel, Womens Decision Making and Economic Buying Power in Travel and Tourism, and Nature Regeneration
DOWNLOAD the RESET 2022 Agenda and Speakers

---
Tourism provides 10% of World GDP (UNEP) And produces 8% of man made Climate Gases (Nature)
Tourism is described as the largest voluntary transfer of resources to the developing world (BBC & Guardian)
Takeaway food and beverage dominate Oceanic Plastic

Hotels Hospitality and Tourism have massive Impacts, so lets make them Positive

Verify whether your Hospitality, Hotel or Tourism Destination is

Good for Climate, Biodiversity and Place
Tackling
CLIMATE CHANGE
Green House Gases
Carbon Dioxide
Methane
Nitrous Oxides
Sulphur Oxides
Particulates
Protecting and Restoring
BIODIVERSITY
Ecosystems
Oceans & Sea Life
Fresh Water
Land Protection
Plant Species
Animal Species
Areas of Special Productivity
Preserving and Supporting
CULTURE & HERITAGE
Communities
History
Ancient Monuments
Religious Sites
Remedies and Health
Sustainability is such an important outcome of Covid , I am , therefore, ready to support TLC , as they strive to support a sustainability position of tourism development in leaping forward to protect our environment, our societies and our economies and thus sustaining life on earth.
Taleb Rifai, Former Secretary General UNWTO
Time to RESET Video, HRH King Charles
TLC in total Harmony with the Natural Environment

50% reduction in Greenhouse Gases by 2030 and Net Zero by 2050

TLC is a signatory of the UN Framework Convention on Climate Change Pledge

TLC is a signatory of the Glasgow Declaration. We agree on the five shared pathways to ensure climate action is aligned across all of tourism sector: Measure, Decarbonise, Regenerate, Collaborate, Finance.

TLC Endorses the Taskforce on Scaling Voluntary Carbon Markets.


TLC is a Climate Positive organisation and has mitigated its GHG emissions at the full European Union Emissions Trading Scheme price, currently over four times greater than the voluntary carbon offset market price.